In countries including the United States, the United Kingdom, Canada, and Australia, the use of telehealth services is increasing dramatically as an alternative to face-to-face medical care. In contrast, in Japan, the number of cases of telehealth use for a first visit increased from 5,300 in April 2020 to 9,746 in May, and then dropped to 7,088 in December (Figure 1). From the two types of telehealth methods, that is via the telephone or online (i.e., using the Internet), online methods are more prevalent for telehealth internationally. In contrast, about 75% of telehealth services in Japan are conducted over the telephone.
Prime Minister Suga has been preparing to establish the Digital Agency in October 2021, as the government has set the spread of telehealth as one of the new agency's main purposes. However, as of January 2021, only 16,718 medical institutions provided telehealth services, and 7,089 medical institutions provided them to first-time patients (Figure 2). These numbers only account for 15.1% and 6.39% of the total number of hospitals and general clinics, respectively (Figure 3).
In terms of the reluctance to use telehealth services, Japanese medical institutions cite low telehealth fees compared to face-to-face medical treatment as the reason. However, this is also the case in other countries that have higher levels of telehealth use, except that medical institutions play a more central role and the public/not-for profit insurers (or the financial department of governments) are consolidated. Therefore, it is the insurers who save on medical costs and increase their surplus through telehealth services. Under such a consolidated system, insurers can use the increased surplus as a financial resource to assist medical institutions in IT investments, and provide medical professionals with other opportunities to increase their income. Japanese public health insurers not only have conflicting interests with private medical institutions, but also with public hospitals. As such, it is difficult for medical institutions in Japan to increase their income by offering telehealth services.


Figure 1 Number of cases of telehealth use at the first visit and telehealth methods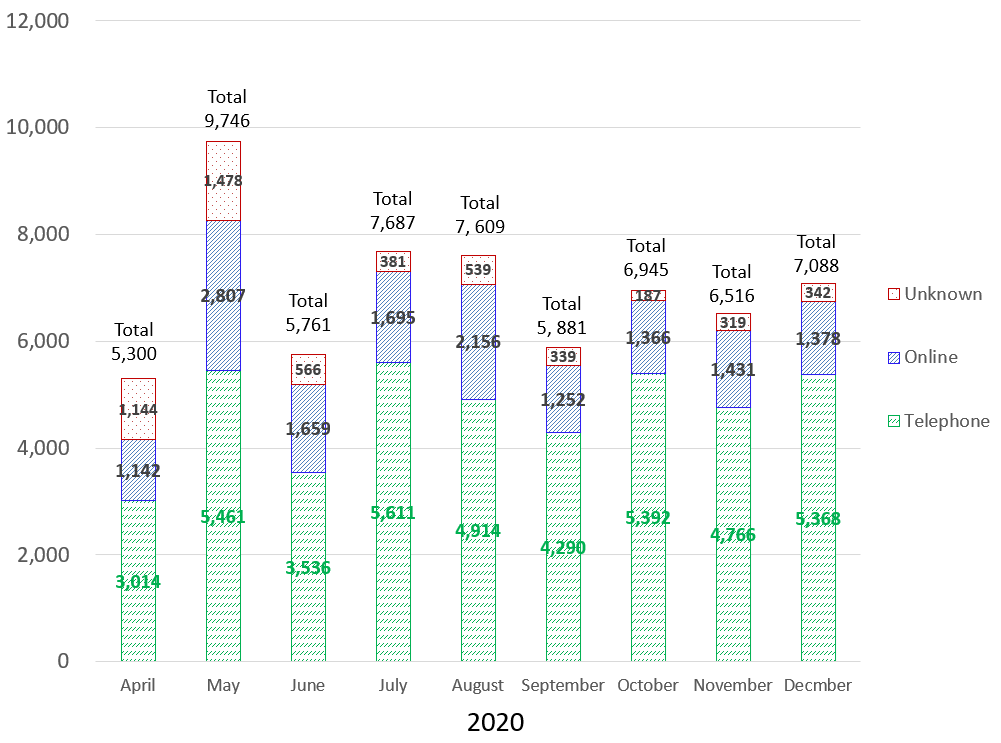 Source: Ministry of Health, Labor, and Welfare


Figure 2 Number of medical institutions offering telehealth services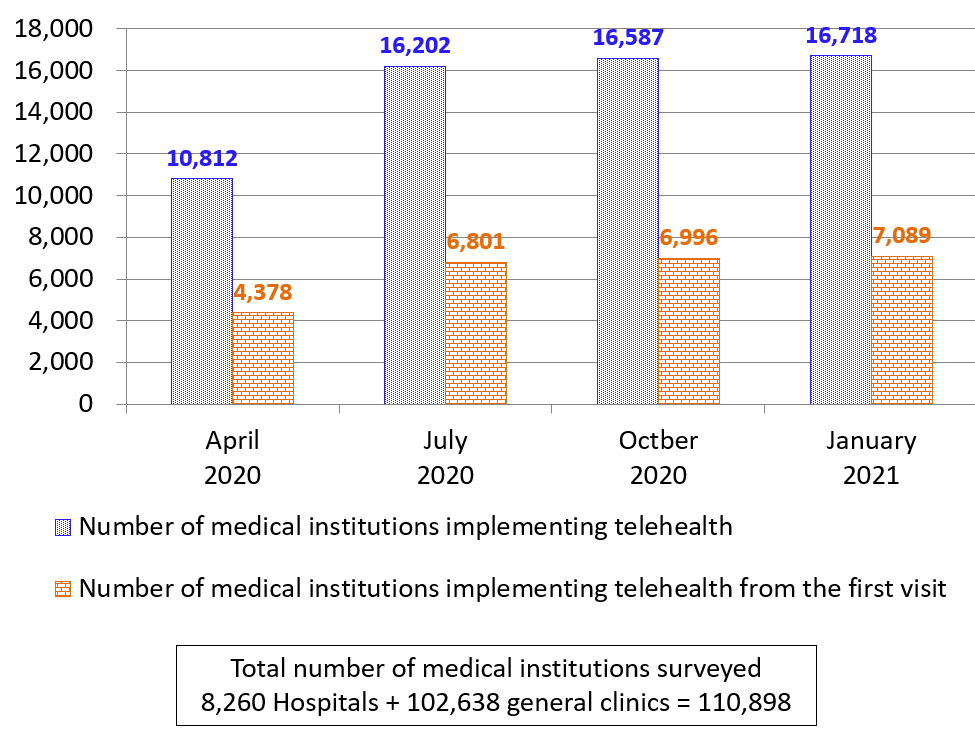 Source: Ministry of Health, Labor, and Welfar


Figure 3 Percentage of medical institutions implementing telehealth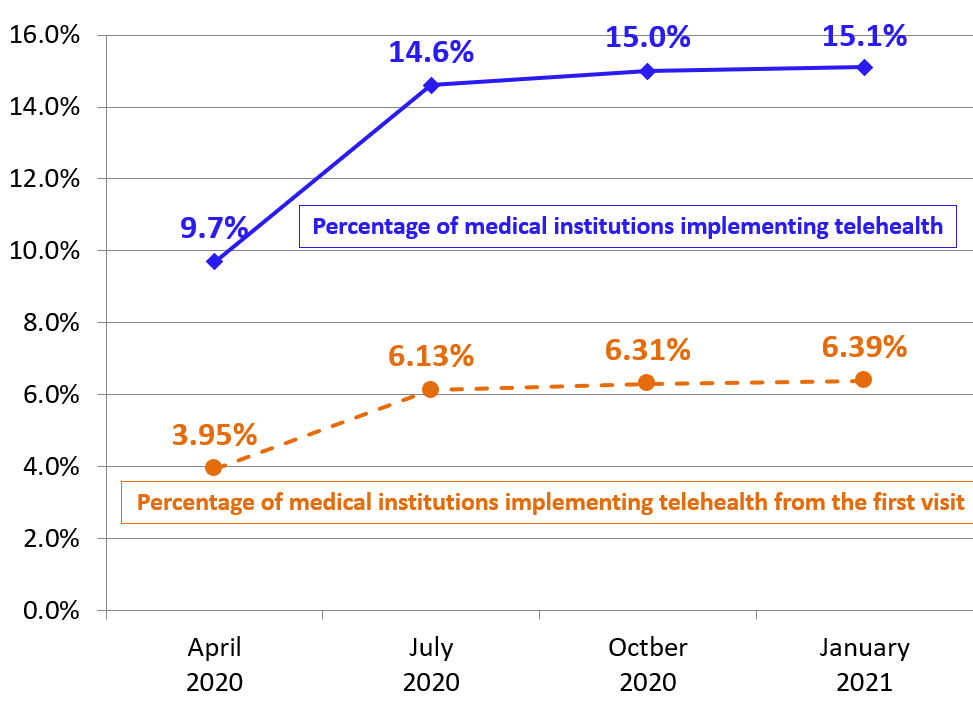 Source: Ministry of Health, Labor, and Welfare